Forestry
·
Czech Republic
·
Hybrid Remote
Forestry Specialist, Czech Republic
Do you have a passion for the environment? Do you want stability in your work life while making a difference on sustainability by ensuring businesses meet the right standards and address environmental deficiencies? If so, then you might be the match for our role as Forestry Specialist based in Czech Republic.
What you can expect:
As a Forestry Specialist, you will assess and verify the sustainability and legality of forest management practices of our clients through the evaluation of related chain of custody systems. For this, your professionalism, systematicity and focus on details will be central in managing our portfolio of more than eighty certificate holders in the Czech Republic as part of our team of chain of custody auditors. As soon as you start your new job, you'll be learning how to audit sustainability standards with the distinct Preferred by Nature quality and you will engage with companies in the wood and paper industry, committed to forestry certification schemes. You'll be auditing against our approved forestry standards and after a few months, you'll be supporting to grow and improve these services.
Working with us is never routine so the first year you can expect the following areas to be central to your work.
Help strengthen Preferred by Nature's brand by helping us manage our portfolio of more than eighty certified partners in the Czech Republic. This could include logistical planning, audit preparation, auditing, writing and reviewing reports, liaising with clients, administration tasks related to certificates management.
Building and maintaining professional relationships with clients by diligently planning and conducting audits and ensuring that high-quality reports are submitted on time.
Provide customer service to current and potential clients of Preferred by Nature in the Czech Republic, but not limited to, providing information about certification, technical guidance on interpretation of certification standards and the certification process and trademark use.
Gain valuable insights in forestry and wood and paper industry by using your ability to communicate with people at all levels of our client's organization and with people with a diverse set of occupational and educational backgrounds.
Grow your own network and Preferred by Nature's client base by serving as an important point of contact to support potential, new and existing clients with their sustainable certifications.
Your first year with us
Within three months, you will:
If you don't have certification experience, we will provide the necessary training related to FSC (Forest Stewardship Council) and PEFC (Programme for the Endorsement of Forest Certification) Standards and give you the skills needed to audit these schemes in accordance with our high-quality standards.
Grow your auditing skills by learning from the best auditors in the region by participating as observer in at least 4 audit processes.
Understand and appreciate the relevance of our systems and digital tools, which are fundamental to running an efficient auditing business.
Begin your training in supply chain management to understand key elements in this field
Within six months, you will:
Take steps towards working independently as an auditor by completing at least four audits as a trainee auditor along with participating in report writing and administration tasks related to certification.
Acquire qualification on trademark use management, reviewing and approving trademark use requests.
Efficiently manage time to prioritize tasks and effectively use Salesforce to optimize workflows and data management
Within one year, you will:
Have achieved the skill level similar to that of the best auditors in the business completing between thirty to fifty audits as a trained auditor.
Have evolved into task manager and serve as one for assigned jobs acting as quality control for reports prior to final submission.
Be seen as a true ambassador of Preferred by Nature displaying good knowledge of new services like our Ecosystem Restoration Services and the Sustainability Framework
Be travelling to other countries supporting our auditor services in other regions.
Important that you:
Receive full proficiency and a certificate in the required auditing methods you need
Have a relevant education similar to that of a bachelor degree on Forestry, Environmental sciences, Landscape engineering or Wood technology and 4-5 years of relevant work experience
Have willingness and ability to travel up to 50% of the time
Have the skills to work as a team and to fit into an international and multidisciplinary work environment
Speak native or proficient in Czech
Have strong verbal and written communication skills in English
Live/are based in Bohemia
Would also be great, but not necessary, if you:
Have knowledge of FSC & PEFC certification schemes.
Have knowledge of the forestry and wood industry sector in the country
Have knowledge on Carbon footprint management
If this sounds like you, we would love to hear from you!
What Sets Us Apart:
Global work culture
High degree of flexibility - remote work, work from home.
An in-depth onboarding and professional training that prepares you with the right skills and knowledge to thrive in this role.
Excellent opportunities for growth and professional development
Potential future international travel opportunities
A friendly, international team of colleagues, with a pleasant work environment
Meal vouchers
Contribution to private pension fund
Start with 25 days of vacation leave per year
Department

Forestry

Locations

Czech Republic

Remote status

Hybrid Remote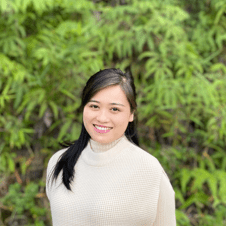 Contact
Tran Le Bich Ngoc
Senior Talent Acquisition Specialist – People & Talent (HR)
About Preferred by Nature
Preferred by Nature is a non-profit organisation that works for sustainable land use and climate-friendly solutions. With 300+ staff around the world, our projects build capacity, raise awareness, conserve nature and streamline sustainability through innovation.
Forestry
·
Czech Republic
·
Hybrid Remote
Forestry Specialist, Czech Republic
Loading application form