Agriculture
·
China
·
Hybrid Remote
Agriculture Specialist, China
Do you have a passion for agriculture and the environment? Do you want to make an impact on sustainability by ensuring businesses meet the right standards and address environmental deficiencies? If so, then you might be the match for our role as Agriculture Specialist based in China mainland.
What you can expect:
As an Agriculture Specialist, you will assess and verify the sustainability and legality of practices related the agriculture of our clients. For this, your professionalism and focus on quality will be central in managing part our client portfolio. Upon joining Preferred by Nature, you will have the opportunity to learn and develop the skills needed to manage certifications for clients and learning how to audit sustainability standards within agriculture with our distinct Preferred by Nature quality.
Working with us is never routine so the first year you can expect the following areas to be central to your work.
Help strengthen Preferred by Nature's brand by helping us manage our portfolio of certified clients related to agriculture in China mainland. This could include quality review, task managing, on-site visits or remote planning and evaluation, audit budgeting, planning, and scheduling, liaising with clients, audit preparation, auditing, reviewing and finalizing reports for approval, etc.
Building and maintaining professional relationships with clients by diligently planning audits and ensuring that high-quality reports are submitted on time.
Provide customer service to current and potential clients of Preferred by Nature in China mainland, but not limited to, providing information about certification and verification, technical guidance on interpretation of certification standards and the certification process and trademark use.
Gain valuable insights in agriculture by using your ability to communicate with people at all levels of our client's organization and with people with a diverse set of occupational and educational backgrounds.
Grow your own network and Preferred by Nature's client base by serving as a primary point of contact to support potential, new and existing clients with their sustainable certifications.
At Preferred by Nature, we prioritize your growth and support continuous learning through professional development and career paths aimed at helping you grow in your career.
Within three months, you will:
If you don't have certification experience, we will provide the necessary training related to Rainforest Alliance and give you the skills needed to audit these in accordance with our high-quality standards.
Experience and understand the relevance of our systems and digital tools, which are fundamental to running an efficient auditing business.
Improve your ability to communicate with people at all levels of our client's organization, as well as individuals with diverse occupational and educational backgrounds. Strengthen your skills in conveying complex sustainability concepts in a clear and concise manner.
Within six months, you will:
Take steps towards working independently as an auditor by completing audits as a trainee auditor along with writing, reviewing and finalizing certification reports.
Take part in cross-departmental collaboration and exposure to diverse knowledge and service. Have a better global vision in Preferred by Nature. Thinking independently from different perspectives and draw a conclusion via a cross checking way.
Build and maintain professional relationships with our clients in China mainland by proactively engaging with them, understanding their needs, and providing exceptional service. Aim to become their trusted advisor for sustainable agriculture certifications, ensuring their satisfaction and loyalty to Preferred by Nature.
Efficiently manage time to prioritize tasks and effectively use Salesforce to optimize workflows and data management
Within one year, you will:
Be fully qualified as Task Manager and auditor for Rainforest Alliance (farm and Supply Chain)
Utilize your growing network and industry knowledge to identify and engage potential new clients. Act as a primary point of contact for their inquiries, providing guidance and support throughout the certification process. Contribute to the growth of Preferred by Nature by bringing in new clients and expanding our reach.
Continue developing expertise by working with new programs and departments within Preferred by Nature. Engage in ongoing learning and professional development to stay ahead in the field of sustainable agriculture certifications.
Pursue relevant certifications or advanced training programs to enhance your expertise and broaden your knowledge base. Act as a role model for continuous learning and inspire others within the organization to invest in their professional growth.
Important that you:
Have a bachelor's degree with a concentration in Agriculture, Forestry, Environment, Biology etc.
Have at least 3 years of experience in related agricultural, forestry or supply chain field.
Excellent verbal and written communication skills in Mandarin and English
Experience using digital tools in your work (word processing, spreadsheet and presentations)
Willingness and ability to travel within and out of the country.
Would also be great, but not necessary, if you:
Have sales experience.
Agriculture related certification/verification: Rainforest Alliance, UEBT, Global GAP, Organic, etc.
Have experience to effectively market products or services or at least be good at spotting opportunities with clients in the market in general.
Able to communicate in other dialects in China mainland.
If this sounds like you, we would love to hear from you!
What Sets Us Apart:
Global work culture
High degree of flexibility - remote work, work from home.
An in-depth onboarding and professional training that prepares you with the right skills and knowledge to thrive in this role.
Excellent opportunities for growth and professional development
Potential future international travel opportunities
A friendly, international team of colleagues, with a pleasant work environment
Private life/accident/medical insurance plan
Start with 20 days of vacation leave per year and increase according to law.


Department

Agriculture

Locations

China

Remote status

Hybrid Remote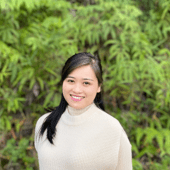 Contact
Tran Le Bich Ngoc
Senior Talent Acquisition Specialist – People & Talent (HR)
About Preferred by Nature
Preferred by Nature is a non-profit organisation that works for sustainable land use and climate-friendly solutions. With 300+ staff around the world, our projects build capacity, raise awareness, conserve nature and streamline sustainability through innovation.
Agriculture
·
China
·
Hybrid Remote
Agriculture Specialist, China
Loading application form