Projects and Services
·
Multiple locations
·
Hybrid Remote
Senior Commodity Lead, Cocoa
Location: Ghana, Cote d'Ivoire, France, or Belgium
Are you passionate about sustainability, cocoa and driving positive impact? Do you share our aspiration to develop and lead a strategic vision for a key commodity like cocoa? If so, then our Senior Commodity Lead role, with a specific focus on Cocoa, based in either Ghana, Cote d'Ivoire, France, or Belgium, could be the ideal opportunity for you.
What you can expect:
As a Senior Commodity Lead on cocoa, you will be Preferred by Nature's central point of contact, both internally and externally. Your expertise and vision will be instrumental in shaping related positions and public communications and positioning Preferred by Nature and yourself as a thought-leader in the global cocoa community. Your responsibilities include spearheading Preferred by Nature's positions on cocoa, ensuring updated cocoa awareness internally, building strong relationships with key stakeholders as well as developing and nurturing cocoa related networks.
Working with us is never routine so the first year you can expect the following areas to be central to your work.
Develop and execute sustainable impact strategies for Cocoa as a commodity.
Represent Preferred by Nature in international and regional media and events related to Cocoa.
Plan and conduct Preferred by Nature webinars, events and promotions related to cocoa.
Contribute opinion pieces to trade magazines and other outlets with the support of our communication team.
Foster relationships with key accounts, influencers, and relevant executives in cocoa related industries
Stay updated about Cocoa commodity trends and challenge and update our staff on key topics.
Collaborate with organizations, regulators, and trade networks to promote our interests.
Support if needed the implementation of our services to support sustainable cocoa
Your first year with us:
Within three months, you will:
Develop a deep understanding of Preferred by Nature's mission and our approach to support sustainable cocoa.
Familiarize yourself with our existing strategies and ongoing projects related to Cocoa.
Participate and represent Preferred by Nature in webinars, events, and networking.
Within six months, you will:
Take the lead in crafting and promoting sustainability strategies for Cocoa commodities.
Enable our assurance, projects and tailored service divisions with relevant cocoa insights and competencies
Expand your existing network of cocoa-related key accounts and industry influencers.
Within one year, you will:
Be well underway in establishing Preferred by Nature and yourself as a recognized thought leader in the global cocoa community by participating in multiple international and regional media events and publications.
Collaborate with organizations, regulators, and trade networks on a broader scale to promote Preferred by Nature's interests and influence cocoa-related policies positively.
Establish a system for sharing relevant cocoa-related resources, research findings, and market insights with internal teams to keep them informed and empowered.
The role as senior commodity lead is not a full-time position but we still want you to work full-time for us. Therefore we will shape the position around your unique background. Strong in leadership? Maybe you will lead our other commodity leads. Experienced in developing or managing cocoa related projects? Maybe you will manage key projects funded by our large donors. Or maybe you have deep knowledge of certification so we can design the position to build on that experience. The point being – we will shape the role around your specific experience.
Important that you:
Have a bachelor's or master's degree in agriculture sciences, communication, economics, international trade, or related field.
Minimum 10 years of experience in the cocoa sector (industry, private sector, civil society, international organization etc...)
Fluent in English
Excellent communication both internally & externally, experience and high-level competence in public speaking, media and presentations
Have a developed cocoa-network within NGOs, business sector, donors and public sector
Would also be great, but not necessary, if you:
Can speak French.
Know certification standards related to cocoa.
If this sounds like you, we would love to hear from you!
What Sets Us Apart:
Global work culture
High degree of flexibility - remote work, work from home.
An in-depth onboarding and professional training that prepares you with the right skills and knowledge to thrive in this role.
Excellent opportunities for growth and professional development
Potential future international travel opportunities
A friendly, international team of colleagues, with a pleasant work environment
Private life/accident/medical insurance plan
Start with 20 days of vacation leave per year and increase according to law.


Department

Projects and Services

Locations

Ghana, France, Belgium, Ivory Coast

Remote status

Hybrid Remote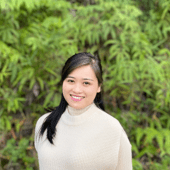 Contact
Tran Le Bich Ngoc
Senior Talent Acquisition Specialist – People & Talent (HR)
About Preferred by Nature
Preferred by Nature is a non-profit organisation that works for sustainable land use and climate-friendly solutions. With 300+ staff around the world, our projects build capacity, raise awareness, conserve nature and streamline sustainability through innovation.
Projects and Services
·
Multiple locations
·
Hybrid Remote
Senior Commodity Lead, Cocoa
Location: Ghana, Cote d'Ivoire, France, or Belgium
Loading application form