Sustainability Specialist - United States
Are you keen on combining your analytical superpowers with your passion for making a difference in the world?
Would you like to join a dynamic team of like-minded individuals who are at the forefront of environmental protection? We are currently seeking a Sustainability Specialist to join our team at Preferred by Nature.
What can you expect:

From the moment you join us, your growth begins. We aim to create a perfect ecosystem for talent like you to flourish. You will receive coaching from colleagues, enabling you to make an impact on how our clients approach sustainable sourcing. Your analytical skills combined with a flair for project management will allow you to push the boundaries of what's possible in the field of sustainability.
Working with us is never routine so during your first year you can expect the following areas to be central to your work.
Help organizations achieve sustainability goals by designing customized sustainability plans and implementing specialized Sustainable Sourcing Programs to align with their needs.
Stay ahead of evolving policies like the European Deforestation Regulation (EUDR), ensuring compliance by conducting thorough due diligence on natural resource sourcing according to relevant legal requirements.
Establish trust-based relationships with the companies we work with to better serve their organizations and communicate effectively with all audiences, including senior leaders, in a structured manner.
Your first year with us
Working with Preferred by Nature is very much about your growth. We support continuous learning through professional development and career paths aimed at helping you grow in your career.
Within your first three months, you will:
Receive training that gives you unique insight into sustainability trends, due diligence obligations such as the European Deforestation Regulation and the ability to gather and analyze information related to responsible sourcing.
Analyze information as well as develop and communicate recommendations related to sustainability trends, due diligence obligations such as the European Deforestation Regulation and Responsible Sourcing and other relevant policies.
Understand our different types of sustainability advisory services, how to communicate their value externally and how we combine them to serve some of the world's biggest brands.
Within six months, you will:
Manage projects by tracking progress and communicating effectively with stakeholders internally and externally.
Build your network and increase the scope of the impact we make by spotting opportunities for new projects and services.
Apply your client orientation and build your outreach skills by assisting in our marketing and sales process.
Within one year, you will:
Have strengthened your project management skills so you are able to manage more complex projects.
Lead independent development of proposals for partnerships with companies and organisations
Lead projects within sustainability advisory independently
Proactively participate in marketing and sales initiatives
Provide exceptional technical expertise and input
Be a valuable part of our team, working independently with any project and be on track to even more opportunities for growth in your second year
Important that you:
Have at least a bachelor's degree in the field of forestry, biology, geography, sustainable resource management, environmental science, business sustainability or related field.
Have at least 4 years of working experience on corporate social responsibility, ESG policy development or implementation, sustainability consultancy, responsible sourcing, sustainable forest management/agriculture or related fields.
Have experience in implementing sustainability concepts and practices.
Are fluent in English, other languages a plus.
Have excellent communication skills, including the ability to work effectively with internal and external stakeholders.
Would also be great, but not necessary, if you:
Have expertise in sustainable supply chain practices with a focus on ESG principles and sustainability initiatives.
Have an educational background in business sustainability, corporate social responsibility, ESG assessments & indexes, environmental regulatory compliance.
Have a background in commodity supply chains (E.g., wood, palm oil, rubber, cocoa, coffee, cattle, soy, rice, cotton, etc.), showcasing ethical sourcing and environmental impact reduction. Particular expertise we're looking for includes cocoa, coffee, and cattle commodities.
Have experience in environmental auditing, GIS, carbon management and nature-based solutions.
Have familiarity with relevant laws and regulations related to responsible sourcing, as well as experience conducting supplier audits and assessments.
Experience or interest in delivering training sessions and public speaking.
What sets us apart:
Global work culture
20 days of paid vacation
4 floating holidays
Competitive salary
Fully remote work, and flexible working hours
Extended benefit's package
In-depth onboarding and professional training that prepares you with the right skills and knowledge to thrive in this role.
Excellent opportunities for growth and professional development
Potential future international travel opportunities
A friendly, international team of colleagues, with a pleasant work environment
Internet subsidy (for WFH)
Employee home office furniture allowance
Preferred by Nature
Preferred by Nature is a non-profit, mission driven organisation that works for sustainable land management and climate-friendly solutions. With 300+ employees and a network of local experts, we develop practical solutions to drive positive impacts in production landscapes and supply chains in 100+ countries. We focus on forest and climate impact commodities and related sectors.
How to apply:
If you feel you meet the requirements of the role, please submit your CV and cover letter (in English), including salary expectations by 30 September 2023 via the application form below.
Application pre-screening will be conducted during the application period.
Preferred by Nature wishes our staff to reflect the diversity of society and thus welcomes applications from all qualified candidates regardless of personal background.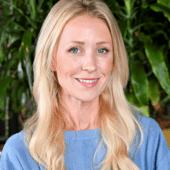 Contact
Linsey Burns
Regional HR Specialist, US & Canada – People & Talent (HR)
About Preferred by Nature
Preferred by Nature is a non-profit organisation that works for sustainable land use and climate-friendly solutions. With 300+ staff around the world, our projects build capacity, raise awareness, conserve nature and streamline sustainability through innovation.
Sustainability Specialist - United States
Loading application form